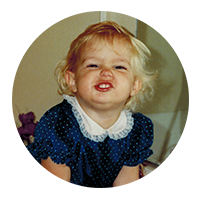 Kay Dryer is an Animator & 3D Modeler currently based in Long Beach, California. In addition to Animation, her key specialties lie in Character Modeling, Set Development, Graphic Design, and more.

Kay Dryer holds a multitude of certifications in Microsoft Applications, Adobe Photoshop, Adobe Illustrator, AutoDesk Maya, AutoDesk Mudbox, and 3Ds Max. Additionally, she is a proud South-East Marine Academy graduate.

When she is not immersed in the realm of design, creativity still plays a major role in Kay Dryer's life. She particularly enjoys delving in photography, off- roading, and swimming during her free-time.